Contact us Now!
Your enquiry has been successfuly sent.
Oops! An error occured and your message could not be sent.
News
To see News as an RSS feed in your browser, you can click the icon here.
You can also subscribe to our Latest News cast by copying and pasting the following URL to your favourite Reader program.
The address is : http://www.ssindustries.com.au/newsfeed.php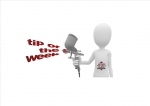 TIP OF THE WEEK
Thu, 17 Aug 2017
BLOCK SANDING A block is used to sand body filler because it applies pressure evenly across...
Read More..
---