The Duxone Automotive Paint System
---
Duxone is a complete and competitive refinish system, including a mixing machine and a comprehensive set of colour tools. Made in Western Europe, our products stand for consistent quality and good colour accuracy.
We've made Duxone simple and user-friendly by giving it a balanced range of tints and easy mixing ratios. Our product types cover every application from start to finish, so that you never have to worry about compatibility with alternative products.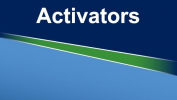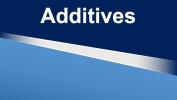 Colours
---
Every colour is the result of an exact combination of multiple tints. So to find the formula that accurately reproduces an existing coat, you need the proper tools.
As part of Axalta Coating Systems, we are able to provide professional and cost-effective colour tools. Together, the Duxone colour instruments unlock some 71,000 basecoat formulas and 34,000 2K formulas for both passenger and commercial vehicles.
Save valuable time and refinishing materials, by retrieving the right formula with Duxone colour tools.
Colour Detector
Consistent Colour-Matching
Bodyshops who want to remain competitive need access to a device that does the hard work of colour-matching any vehicle's basecoat or 2K topcoat for them. Duxone has just that: the Colour Detector.
The Colour Detector is a portable, easy-to-use digital spectrophotometer that comes with a straightforward instruction manual, calibration set and cable for connecting to Duxone software. Combined with Duxone's traditional range of colour tools, the Colour Detector helps to ensure that bodyshops using Duxone can provide consistently good and durable refinish results.
Features
Measures exactly what's on the vehicle

Most accurate colour tool available

Compact unit with internal light source and protective cover

Works with all paint qualities from Duxone

User-friendly design and software
Duxone Colour Detector
Colour Room
Colour Room is the powerful cloud-based colour retrieval software from Duxone. Its advanced functions and compatibility with the Colour Detector spectrophotometer makes it a valuable resource for your bodyshop.  Once online, updates are immediate so you will have access to the latest formula and products at all times.  Manual updates using a DVD are no longer required. With its user-friendly interface it is fully accessible from any device, including tablets and smartphones. 
Variant Box
The Duxone Variant Box is a comprehensive and accurate colour reference tool. It holds colour chips for European and Asian passenger car colours, with at least one variant per shade. Divided over 72 booklets, each leaf is sprayed with a single shade. Using the barcode or numeric code on the chip, you can instantly retrieve the corresponding formula.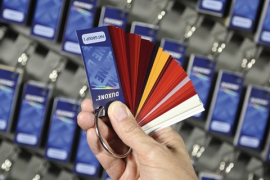 Bumper and underhood swatches
To enable you to achieve the best possible result for every aspect of a car, Duxone also has a collection of 1,600 colour chips with tints used for bumpers and non-body car parts. When you have identified the matching colour, you can quickly retrieve the formula with the information on the chip.
OEM Box
The Duxone OEM Box adds value to bodyshops that require a visual representation of colours.The tool contains more than 4900 stripe-coated OEM standard colours, assembled into swatches and is updated once per year. Car makes are consolidated according to their group affiliation.