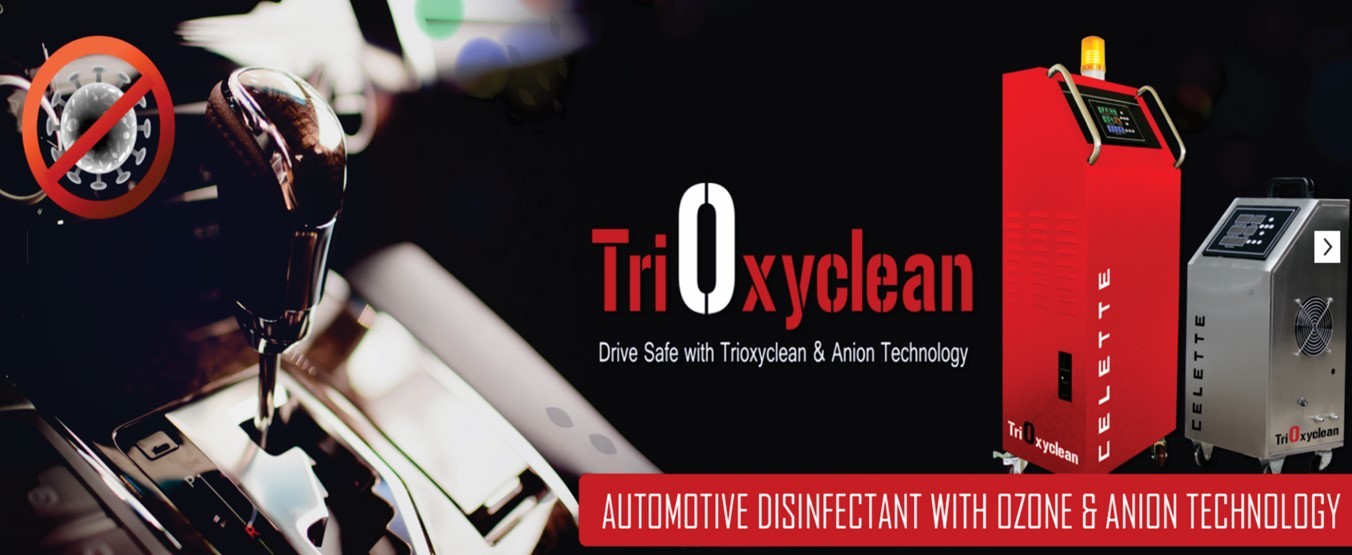 STERILISE AND PURIFY YOUR VEHICLE
THE NEW TOP OF THE LINE STERILIZER, TRIOXYCLEAN FROM CELETTE.
Remove all kinds of bad odour.

Control solvent smell inside the passer compartment post Bodyshop repair work.

Sterilise the vehicle passenger compartment from formaldehyde, ammonia, benzene, TVOC (Total volatile organic compounds), etc.

Subdue suspended bacteria, viruses, and protect passengers from cross infection.

Deodorise upleasant smell of cigarette smoke, alcohol and food.

Easy-to-use 10 minute cycle.
Click on link below for more information.