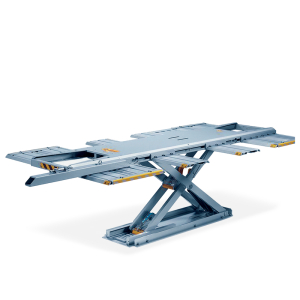 Spanesi Multibench
Description:

The Multibench employs an electro-hydraulic lift suitable for lifting most vehicles, with a maximum lifting capacity of 3,000kgs to a height of over 1.5 metres. Technicians have the ability to work on vehicles at a comfortable height during the repair pro
Code:
SPANESIMB
Product Description:
The Multibench employs an electro-hydraulic lift suitable for lifting most vehicles, with a maximum lifting capacity of 3,000kgs to a height of over 1.5 metres. Technicians have the ability to work on vehicles at a comfortable height during the repair process.

Platforms sit flat on the ground to enable vehicles with limited ground clearance to easily drive onto the lift. A small footprint allows facilities of all sizes to place the Multibench in repair bays that cannot accommodate full-size benches. The pulling column provides 10-tonne pulling capacity for serious vehicle straightening, 360º around the vehicle.

OPTIONAL UPGRADES:
- Combined with the Touch electronic measuring system, the Multibench is a single bay solution to repair vehicle damage.

Contact us today for help from our specialist with your next purchase.

Please note: We can only sell this item within Western Australia.